Prices of Professional Painters and decorators
LGC decorators Ltd - Prices
How much does it cost to paint the room or a house?
Painting the bedroom from £500+vat
Painting the living room from £700+vat
Painting the kitchen from £300+vat
Painting 1 bedroom flat from £1500+vat
Painting 2 bedroom flat from £2000+vat
Painting 2 bedroom house from £3000+vat
Painting 3 bedroom house from £4500+vat
Painting sash window exterior or interior from £250+vat
Plastering the room from £750+vat
Plastering the ceiling from £300+vat
Tiling kitchen splash backs from £700+vat
Wallpapering one feature wall from £250+vat
These are the minimum prices and should only be used as indication. The above indications do not include materials. Very often the costs might change drastically depending on the condition and the level of preparation required as well as the amount of woodwork, what colours will be used, how far we have to travel, possible CC and parking charges and more. The best way to get the correct quote is to get in touch and arrange the visit.
Painting and Decorating Prices in London and the South east.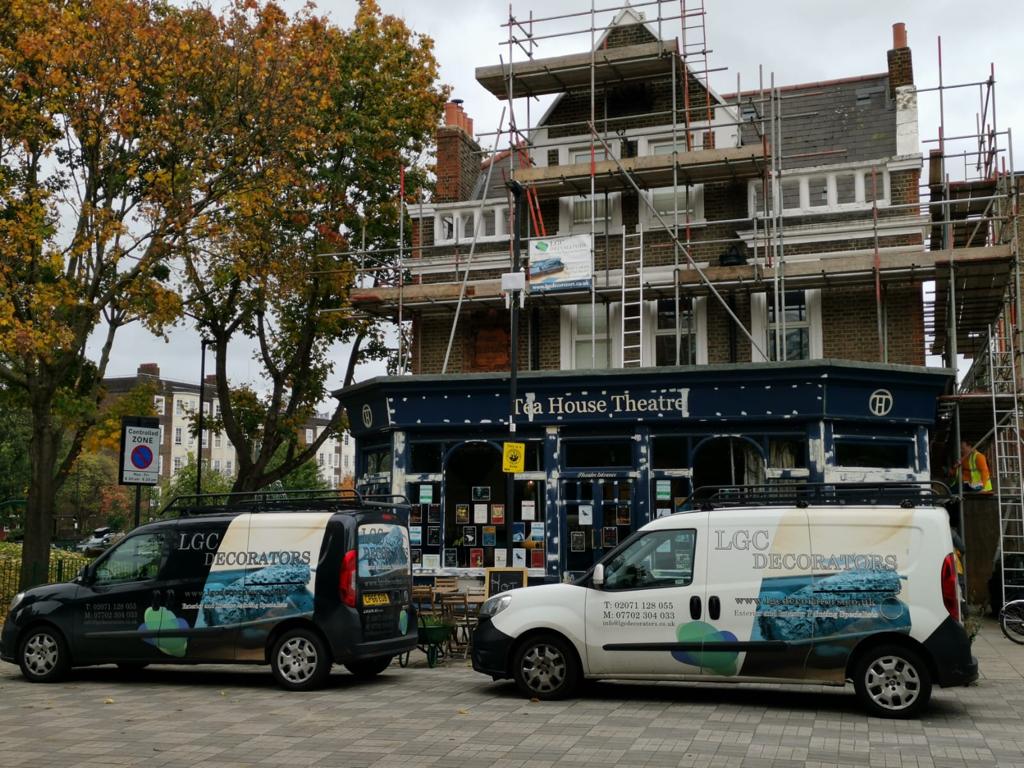 We have been painting and fixing  houses in London and South East for many years. 
LGC team will always be respectful to your properties. That's the promise.
We worked in residential properties, shops, restaurants, schools, offices, churches. 
LGC Decorators will handle any project. All jobs considered in London and the South East England.